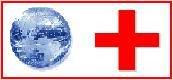 "Snacking on high-sugar items such as candy, soda and fruit juices will cause a surge in energy. But this spike is short-lived and leaves your body more tired than you were prior to eating." said registered dietitian and American Dietetic Association (ADA) spokeswoman Tara Gidus. "But many people don't realize that what, when and how much we eat and exercise can significantly influence productivity, morale and safety.
According to a survey conducted by ADA and the ConAgra Food Foundation showed that with the working hours extending well after dinner timing, more and more workers starts eating junk food - 30% consumes snacks from vending machines while 20% look for other leftovers.
"To function optimally, your brain and central nervous system need a steady energy source from food. A recent study found that when workers miss at least one meal, feelings of lack of energy and motivation are more pronounced at the end of the work day." Skipping the meals or eating high calorie, less nutritious diet would not give you that energy.
A well balanced diet should consists of fruit, fresh vegetables and low-fat meat. Deep fried food should be avoid. You should drink 10-12 glasses of water daily. And if you take coffee in excess then make sure you drink one extra class of water for every cup of coffee. Water not only helps in washing out the toxins from the body but also keeps you fresh all day long.
Unbalanced diet can lead to illness like high blood pressure and heart problems but by avoiding high calorie junk foods and doing regular physical activity risk of developing such illness can be reduced. Other benefits of regular workouts are reduced workplace absenteeism, reduced health costs and medicine bills.
Related links (external)
American Dietetic Association ADA