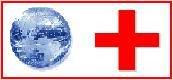 Chronic fatigue syndrome(CFS) is a complex and debilitating chronic illness that affects the brain and multiple body systems. The patient experience profound, overwhelming exhaustion, both mental and physical and muscle and joint pain. More information on CFS can be found in
here
and
here
.
According to experts the people with chronic fatigue syndrome are unable to deal with everyday challenges and adversity, including injuries, illnesses, divorce and stressful jobs.
The disease control agency estimates that more than one million Americans have the condition, with women suffering at four times the rate of men.
THE ASSOCIATED PRESS at
nytimes
recently posted
"Genetics and Stress Are Found Linked to Fatigue Disorder"
- a finding by the federal Centers for Disease Control and Prevention in Atlanta. Its an interesting research result that offers scientific explanations that stress combined with genetics can bring on CFS.
Related articles
Palming - the simple yoga technique for eye relaxation
15-minute simple yoga technique to relax